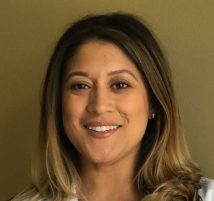 Jacqueline Larrea, MSN, ARNP, FNP-C, is an Advance Registered Nurse Practitioner and a Board Certified Family Nurse practitioner, with over 11 years of clinical experience. She is an active member of the American Academy of Nurse Practitioners, the Florida Nurse Practitioner Network, the American Gastroenterological Association and the Sigma Theta Thau nursing honor society.
Jacqueline earned her Master of Science in Nursing degree from South University Tampa in 2014. She is a highly experienced registered nurse having been privileged to practice in a Level 2 Emergency Department, Multi-system ICU, PACU, Home Health and Endoscopy settings.
As a Family Nurse Practitioner working in a Gastroenterology setting, Jacqueline specializes in preventative care measures and a holistic approach to the health-care needs of our community. As an active member of the Crohn's and Colitis Foundation, Jacqueline remains passionate about the treatment of Inflammatory Bowel Disease.
Board Certified, Family Nurse Practitioner
Master's Degree as a Family Nurse Practitioner, South University Tampa, Tampa, FL
Bachelor of Science, Nursing, Adventist College of Health Sciences, Orlando, FL