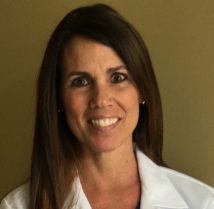 Rose Ray, MSN, ARNP, FNP-C, is an Advanced Registered Nurse Practitioner and a Board Certified Family Nurse Practitioner, with over 24 years of clinical experience. She is also an active member of American Academy of Nurse Practitioners and the American Gastroenterological Association.
Rose earned her Master of Science in Nursing degree from the University of Central Florida in 2006. She is a highly experienced registered nurse with a wide range of clinical experience including Family Practice, Internal Medicine, Plastic Surgery, and Aesthetics.
As a Family Nurse Practitioner working in a Gastroenterology setting , Rose specializes in preventative care measures and a holistic approach to the health-care needs of our community.