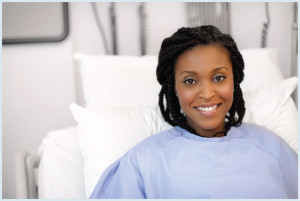 Had an appointment yesterday 9/5/28 and my experience was excellent from the time I walked into the front door until I departed the front door. Everyone I came in contact with was very professional with a great personality and pleasant smile. The next day the manager Bianca called me just to see how was my appointment, I was like wow, that is great customer service. I would highly recommend this place of business to anyone. Lastly I would like to say, I am not easily impressed, but I was impressed when I left my appointment and more so when I received a follow up call.

Friendly courteous loving staff from the front desk to the medical assistants to the doctors and billing they all are so sweet The wait was not bad and I was treated with care and concern Highly recommend

I am very thankful for this place, and I'm especially thankful for Dr. Giday. I have been seeing Dr. Giday for 5 years now, and I have absolute trust in him. He always takes his time to listen to my concerns and symptoms, he is very kind and compassionate, and he is very thorough. He is honestly the best doctor I have ever had! I've also had to undergo several endoscopies at the facility, and I have always had positive experiences with the staff and how they handle the procedure. If you're looking for a gastroenterologist, I definitely recommend this place. They will take care of you!

"[Dr. Ruderman] and his team have always gone out of their way to help me in any way possible. I would not see anyone else. He never rushes you out and always takes extra time to ensure you understand everything."

"The whole group deserves a 10+!"

"The infusion center is a hidden gem. I cannot recommend this place enough."

"Absolutely wonderful Dr. And staff. Bedside manner is great. I always feel well cared for.

"They were very friendly, professional and more than willing to work around our busy schedule."

"Dr. Ilagan has been fantastic! I have been a happy patient here for years and recommend him strongly!"

"Dr. Giday is a wonderful, caring physician. I have been a patient since 2011, where he saved me from cancer. His medical assistant, Carol, is very helpful. The doctor is great and everyone that works with him treat his patients well."

"I want to Thank Dr. Ruderman for setting the 'Standard of Care' and for his excellent caring staff. It's been 4 years of excellent care."

"Center for Digestive health is a great practice with helpful and friendly staff. Dr. Mayoral is a great and personable physician."

"Dr. Levine is a great physician; he is a man that truly cares about his patients. He saved our lives and continues to maintain our health. He also takes care of our son."